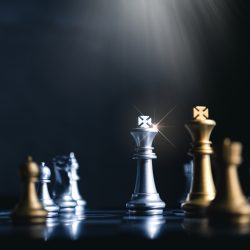 IT Security Strategy Guidance
Having a good strategy but poorly executing it, doesn't realy help in successful cybersecurity defenses. Using a good strategy is already half a battle won. Careful planning and proper budgeting are extremely important in having a good security strategy. 
Security Strategy Guidance
IT Security is a never ending story of continuous improvement and standing still means becoming more and more vulnerable to cyber attacks. Having a good IT security strategy makes sure you can keep moving forward.
It's easy to get lost in the whole process of securing your IT network. Spinae guides you on your journey to achieve a good information security strategy. With the expertise of our professionals, we recommend what areas you should invest in for the best possible results based on your case.