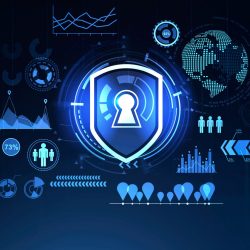 IT Managed Security Services
You are a professional in your core business and want to keep focusing on that. You don't want to have to deal with the hassle of security. That's where Spinae can help you, we focus on the security so you can keep your focus on your business.
Periodically doing security checks is the best way to prevent and respond to cyber attacks. Constantly making small improvements and effort, will bring you the furthest. This can be daily, weekly, monthly, quarterly, yearly, etc… 
Spinae does these security checks for you, these include:
Identity Management Auditing

NAC reports

Firewall Logs
Vulnerability Scanning
Host Intrustion Detection System logs
Network Intrustion Detection System logs
…
Another big threat are forgotten assets and unpatched systems or newly found vulnerabilities. You have a lot of assets in your company, it is impossible for you to keep track of every single asset and its vulnerabilities. 
With our Vulnerability Notification Service, we will keep track of your assets and let you know if we find any known or new vulnerability for a specific asset. With that worry off your mind, you can focus on your core business.
Vulnerability Notification Service
Managed User Awareness Service
Enhance the cyber resilience and phishing detection rate of your employees with our managed user awareness service!
You focus on the business, we train the security awareness of your employees.
This service includes:
Phishing awareness training for all employees

End-User Cybersecurity awareness training

Periodic reports about the awareness training
Actionable insights
…